For in stock items available for immediate purchase, or enquiries about a custom order, please use the Web Store. For police and military contract items, or for bulk orders please use the the wholesale website.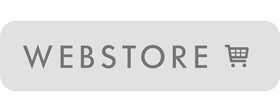 We've been doing this for more than thirty years now. Our hardy gear is used by many Special Forces, and tough military units, who depend on our quality to get their job done. We've driven the jackets onto airstrips to meet waiting aeroplanes, and sent boxes away to strange places both in the icy north and in hot deserts. What we make also works pretty well at home on a bad day.
The prestigious customers we serve form a special roll of honour, and we are more than grateful to supply them and to be a small part of their history.
We make our products in Britain, and they are crafted by a dedicated group of people. Enough time has gone by so that few remain of those who were there at the start; but, as in battle, the ranks close and we move forward. It's the way it is, and we move on together.
Back in the 80s, we developed a unique fabric aimed to be reliable and long-serving, and we developed a dropliner system to support our ripstop fabric. Every now and then, garments made this way come back for reproofing and repairs, and we'll get them back into the field. Some of these jackets have their own stories to tell – of conflicts long over; of feats of the Endurance which is part of our Quality and Endurance motto; of things seen only by those people who wore them in distant places; of, indeed, forgotten fields.
Making in Britain demands endurance in its own right. It is the right thing to do – the ethic of master craft is to build hands-on, and examine the things you make. Few can say this in the times of the big boast and the fast buck. Our technology aims at being tough, long lasting, discreet, intelligently dry, and as light it can be.