C333 Waterproof Ranger Trousers
C333 Waterproof Ranger Trousers
Designed for UK Police Armed Response Units, the C333 incorporates existing elements of the C222 and the C310 in its design.
SKU: C333
---
Fabric: 100% Nylon MiniRip Outer 100% Polyester Dropliner
---
Waist Sizes: 28W - 42W
---
Leg Lengths: 29L, 31L, 33L, 35L
---
Colours: View the Arktis Range

(Please note MOQ's, prices & availability vary between camos/ colours)
---
Category: Trousers & Shorts
---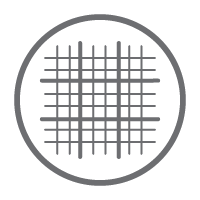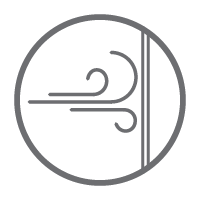 Designed for UK Police Armed Response Units, the C333 incorporates existing elements of the C222 and the C310 in its design.
The outer fabric is made from our signature 50/50 ripstop and coated with a DRW finish and is one of the toughest fabrics on the market, The internal 20k dropliner provides the waterproof and breathability characteristics to the trousers.
Two large side cargo pockets use a bellow design allowing them to expand for high volume storage with a minimal profile when empty. The pockets both feature elastic mag loops to securely stow two magazines in each pocket. The entry zipper is concealed beneath upper flap to ensure waterproofing.
The trousers integrated knee pads come with foam inserts for added comfort and can be switched out with either the standard G3 model inserts or Arktis Z225 elite range inserts. Knee pad pouch secures at the bottom with hook looped Velcro.
The trouser legs also feature a fully waterproof side leg zipper running from the bottom of the kneepad to the ankle cuff for ease of donning trousers. Hooked Velcro tabs at the back of the knees and ankles can be
All zippers are highly durable and fitted with moulded pull tabs for ease of use when wearing gloves.
50/50 Polycotton showerproof Ripstop - No Melt/ No Drip
Waterproof dropliner with taped seams
Knee and ankle adjustments
Including durable & removable kneepads.
Key points of wear, bar-tacked
Waterproof Side Leg Zipper
Two large external Cargo Pockets
Wide barracked waistband
Trousers - How To Measure
Measure your waist size and
inside
leg. Compare to the sizing table below.
| Size | 28W | 30W | 32W | 34W | 36W | 38W | 40W | 42W | 44W |
| --- | --- | --- | --- | --- | --- | --- | --- | --- | --- |
| Wearers Waist Size | 69-74 | 74-79 | 79-84 | 84-89 | 89-94 | 94-99 | 99-104 | 104-109 | 109-112 |
| Size | 28W | 30W | 32W | 34W | 36W | 38W | 40W | 42W | 44W |
| --- | --- | --- | --- | --- | --- | --- | --- | --- | --- |
| Wearers Waist Size | 27-29 | 29-31 | 31-33 | 33-35 | 35-37 | 37-39 | 39-41 | 41-43 | 43-45 |
INSIDE LEG MEASUREMENTS
INCHES
CM
EQUIVALENT
29L
74
SHORT
31L
79
REGULAR
33L
84
LONG
35L
89
EXTRA LONG
Our ripstop clothing is made from robust, hardy fabric that lasts for years. All dyes will tend to fade, but ours has an excellent colour fixative that will remain effective for years. The basic principle of care is to be sensible. Heavy reactive chemicals will strip the fabric, overly gentle treatments will not be particularly effective. Be sensible. The thing to remember is that general wear and tear comes in many forms, not just abrasion, but strong light has a powerful effect (photodegradation), and there are even chemical compounds in rainwater, so generally everything you use can be expected to deteriorate but your Arktis fabrics have been developed with these characteristics in mind. Making them durable and resistant to wear and tear. Most caring involves being thoughtful about what you do.
Washing: Ripstop (RS) & Nylon Minirip (NM): For light marks and dirt, use a wet cloth to wipe down your garment. For more serious cleaning, you can place your Arktis garments in the washing machine with minimal issues. Wash at 30°C using non-bio cleaner. Do not use softeners or bleach. Leave to dry in a warm ventilated room, do not tumble dry. Whilst our ripstop has resistance to dry cleaning, chemicals are used in the production of coatings such as DWR. These chemicals can react with dry cleaning chemicals, so we recommend that you do not use this method. Nylon Cordura (NC) & Polyester Mesh (PM): The best way to clean these items is with a soapy water and a scrubbing brush. It's that simple. To get them dry, turn them upside down so that the water can drain out quickly and leave in a warm ventilated room.
Reproofing: A time will come in the life of a waterproof garment where you notice that you are still dry but that the outer garment is becoming waterlogged and heavy. A modest restoration of the outer's water repellency could help solve this problem – not to make it waterproof but to diminish the absorption of water into the outer fabric. With some coated fabrics, pressing the garment with a cool or "1 Dot" iron will revive the coating to an effective level. The reason behind this is that heat can reactivate the finish, bringing it back to life. It's always worth trying ironing as the first step. If required you can restore outer water repellency using NIKWAX or similar products. We prefer spray-on type products to allow for precision on key areas. When spraying make sure garment is clean and free from any detergent, focus on the shoulders and hood.