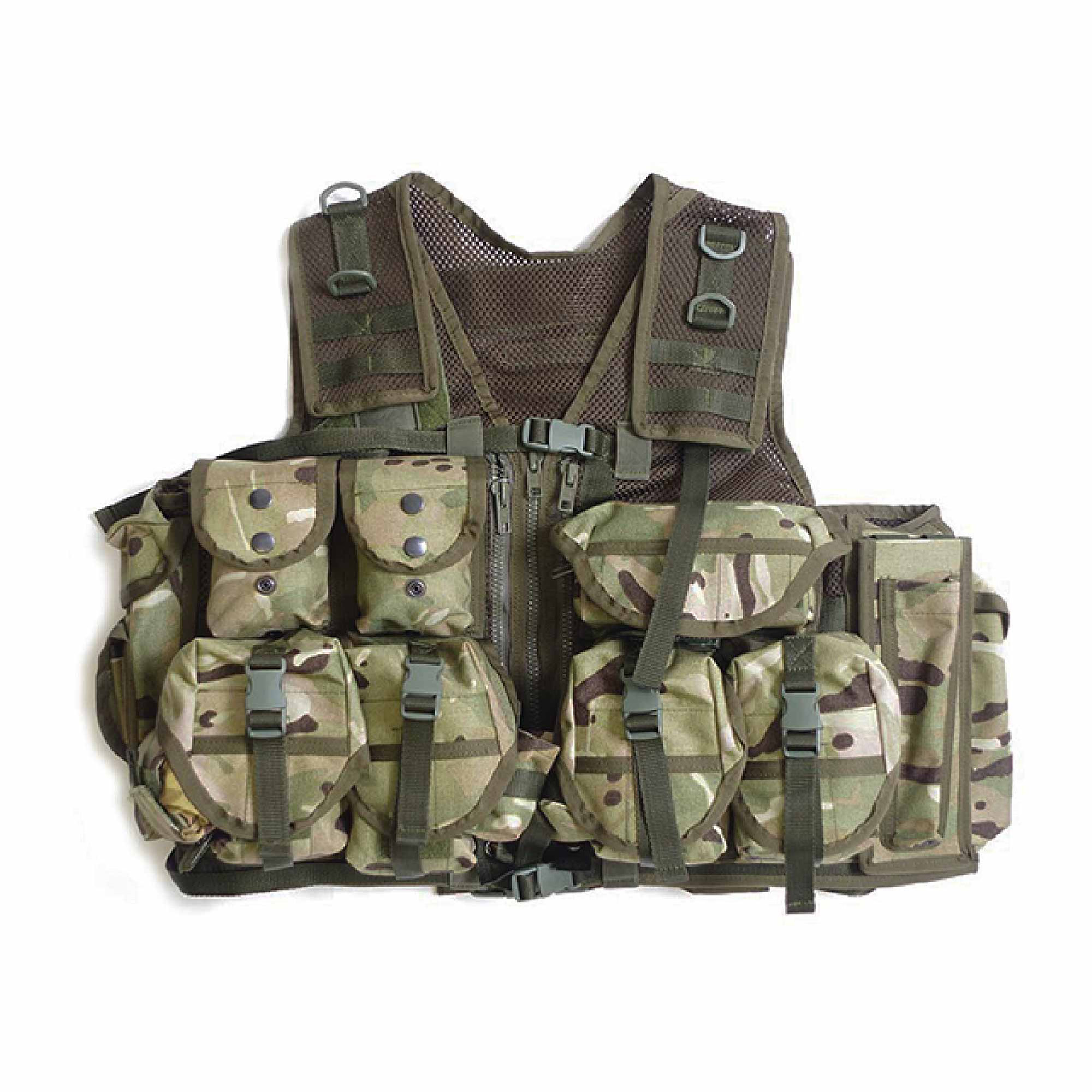 K170 Battle Vest
A fully equipped battle vest, ideally suited for use in a wide variety of patrol requirements. 
SKU: K170
---
Fabric: 100% Nylon MiniRip Outer 100% Polyester Dropliner
---
Sizes: One Size
---
Colours: View the Arktis Range

(Please note MOQ's, prices & availability vary between camos/ colours)
---
Category: Chest Rigs & Vests
---
Built on a lightweight, durable, and fully adjustable mesh foundation, this vest has a full complement of ammunition, and utility pouches ideal for everyday use in a variety of patrol conditions.
Fully adjustable mesh yoke with hydration slip.
Four large ammo pouches for sixteen 5.56 magazines.
Zipped chest pockets for documents.
Extra utility/ equipment pouches throughout.
Pouches constructed from heavy-duty Cordura.
Our vests are constructed from robust fabrics that last for years. All dyes will tend to fade, but ours has an excellent colour fixative that will remain effective for years. The basic principle of care is to be sensible. Heavy reactive chemicals will strip the fabric, and overly gentle treatments will not be particularly effective. Be sensible. The thing to remember is that general wear and tear comes in many forms, not just abrasion. Strong light has a powerful effect (photodegradation), and there are even chemical compounds in rainwater, so generally everything you use can be expected to deteriorate. Arktis fabrics have been developed with these characteristics in mind. Making them durable and resistant to wear and tear. Most caring involves being thoughtful about what you do.
Washing: The best way to clean these items is with soapy water and a scrubbing brush. It's that simple. To get them dry, turn them upside down so that the water can drain out quickly.