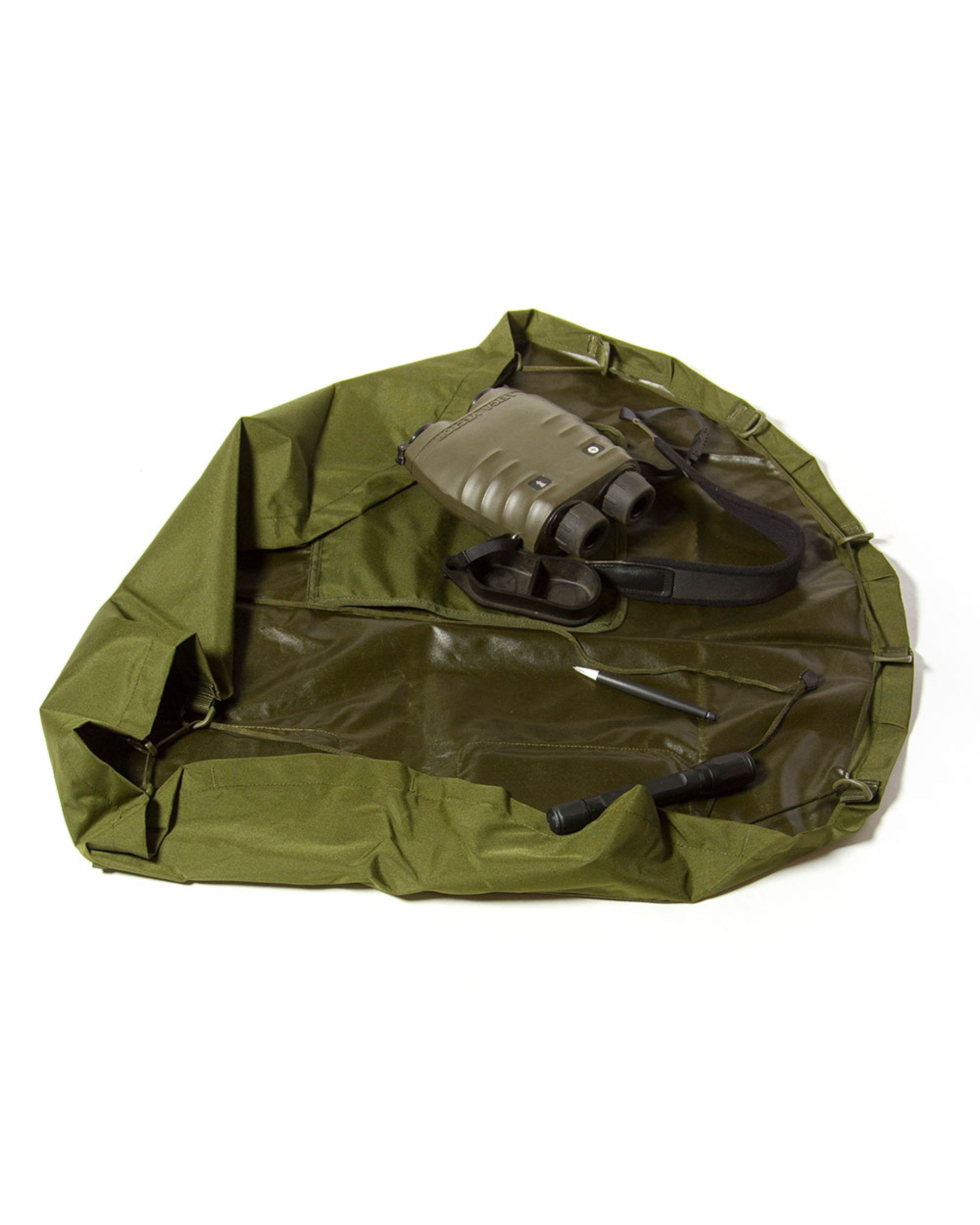 S390 Getaway Mat
Simple, lightweight water repellent mat that can, in an instant, be changed into a bag.
SKU: S390
---
Fabric: High Tenacity Nylon
---
Sizes: One Size
---
Colours: View the Arktis Range

(Please note MOQ's, prices & availability vary between camos/ colours)
---
Category: Specialist Equipment
---
The idea behind the getaway mat is simple, it is a lightweight waterproof mat that can, in an instant, be changed into a bag.
Getaway mats have a whole range of different uses. The most common is for military purposes. In observation posts where the user needs to have kit easily and quietly available, but at the same time able to get away with all their equipment with ease.
Another common use is at the shooting range where you can keep your weapon parts out of the dirt. Ideal for stripping weapons, or placing ammunition. The high vis area makes every part very easy to see.
Of course it also does wonders in the civilian market. For fishing it is an ideal piece of kit, place all your weights, floats, and hooks in one place, and when you want to move to another spot. Simply pick it up, walk to the next spot, place it back down, and carry on….
With its two integrated knee-pads, it's uses go on and on.
Equipment and props are unfortunately not included.
Lightweight

Non Slip Padding

Water Repellent
Our gear is made from high-quality materials that lasts for years. All dyes will tend to fade, but ours has an excellent colour fixative that will remain effective for years. The basic principle of care is to be sensible. Heavy reactive chemicals will strip the fabric, and overly gentle treatments will not be particularly effective. Be sensible. The thing to remember is that general wear and tear comes in many forms, not just abrasion. Strong light has a powerful effect (photodegradation), and there are even chemical compounds in rainwater, so generally everything you use can be expected to deteriorate. Arktis fabrics have been developed with these characteristics in mind. Making them durable and resistant to wear and tear. Most caring involves being thoughtful about what you do.
Washing: For light marks and dirt, use a wet cloth to wipe down your garment. For more serious cleaning, you can place your Arktis garments in the washing machine with minimal issues. Wash at 30°C using a non-bio cleaner. Do not use softeners or bleach. Leave to dry in a warm ventilated room, do not tumble dry. Whilst our ripstop has resistance to dry cleaning, chemicals are used in the production of coatings such as DWR. These chemicals can react with dry cleaning chemicals, so we recommend that you do not use this method.